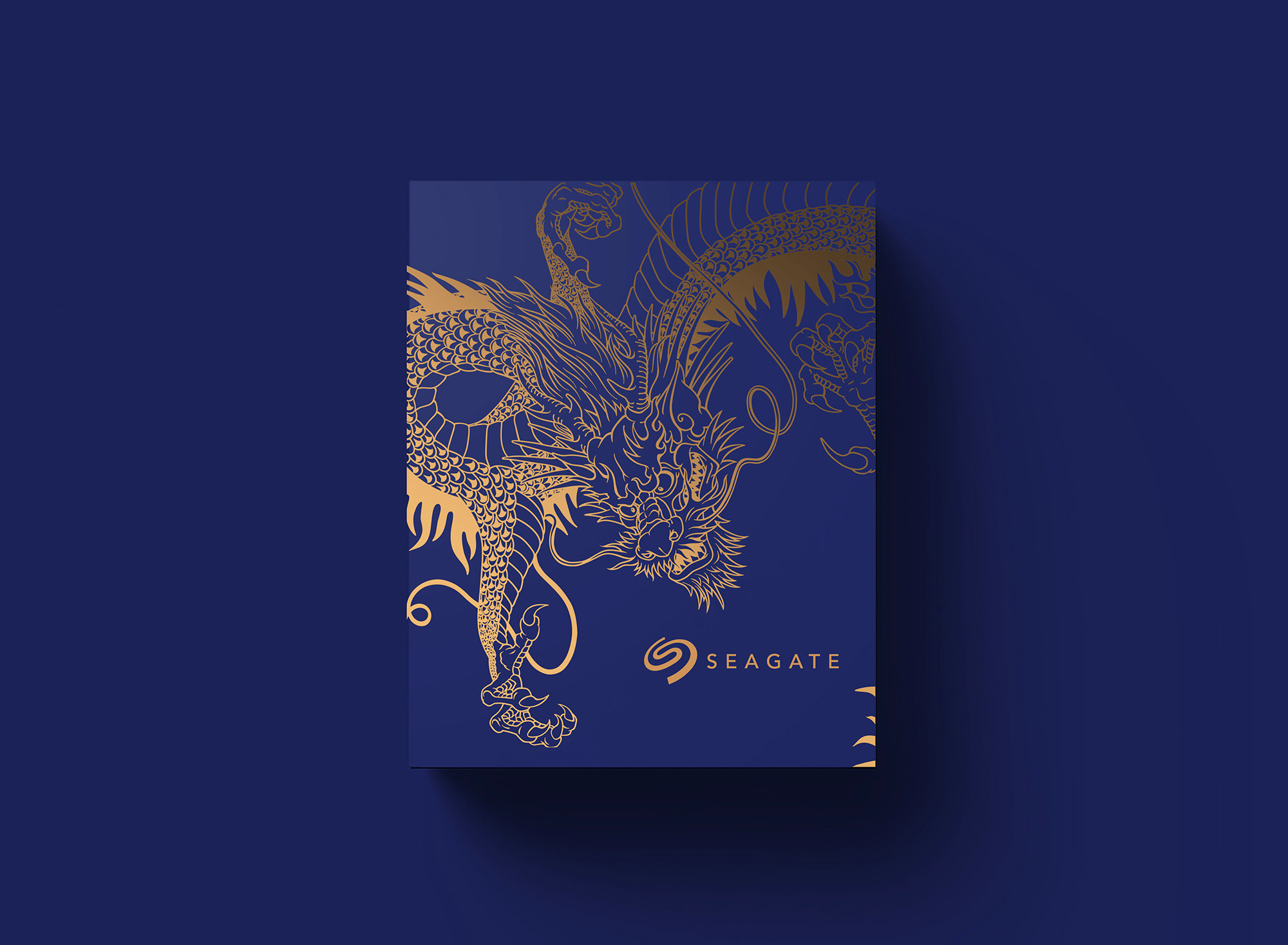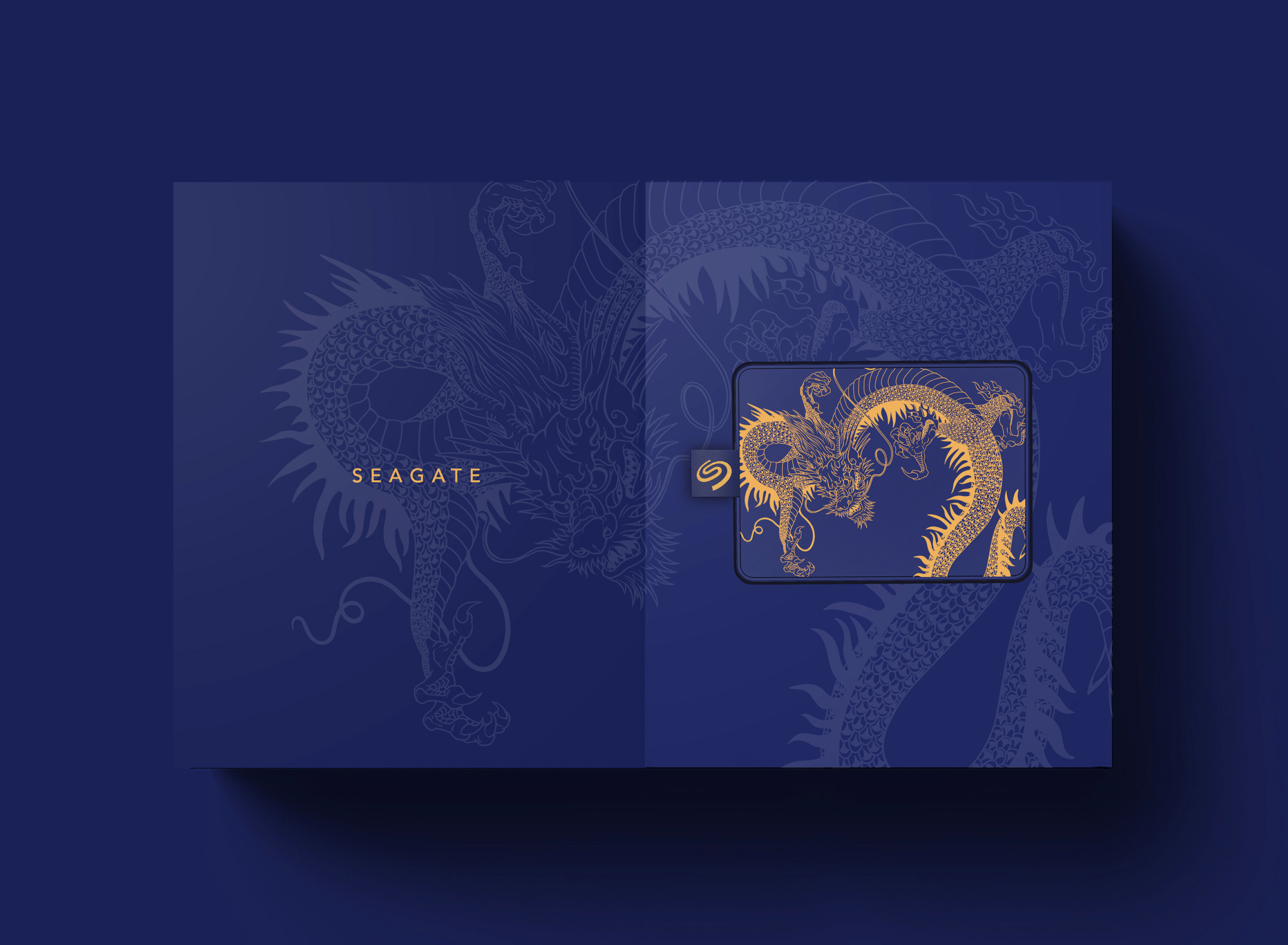 Ancient eastern beliefs meet modern design.
Ashcraft Design and Seagate collaborated on the release of a special edition version of it's One Touch SSD for release in China only. We referenced trending colors and finishes to create a sophisticated palette that speaks to the aspirational values of the Chinese market. We chose a satin deep, dark blue accented by an intricately detailed, moody, metallic bronze gold printed traditional dragon image to create a regal presence.
We chose the dragon because it is extremely revered and deeply rooted in Chinese mythology. The dragon was and is regarded as a just and benevolent creature, and became associated with rulership. The dragon was considered one of the four most intelligent animals and is considered a lucky symbol and bringer of wealth. It creates a striking, intricately detailed image in contrast with the elegant simplicity of the overall design of the One Touch SSD.
We designed the conceptual packaging to immediately convey these traits to the consumer at the store display.