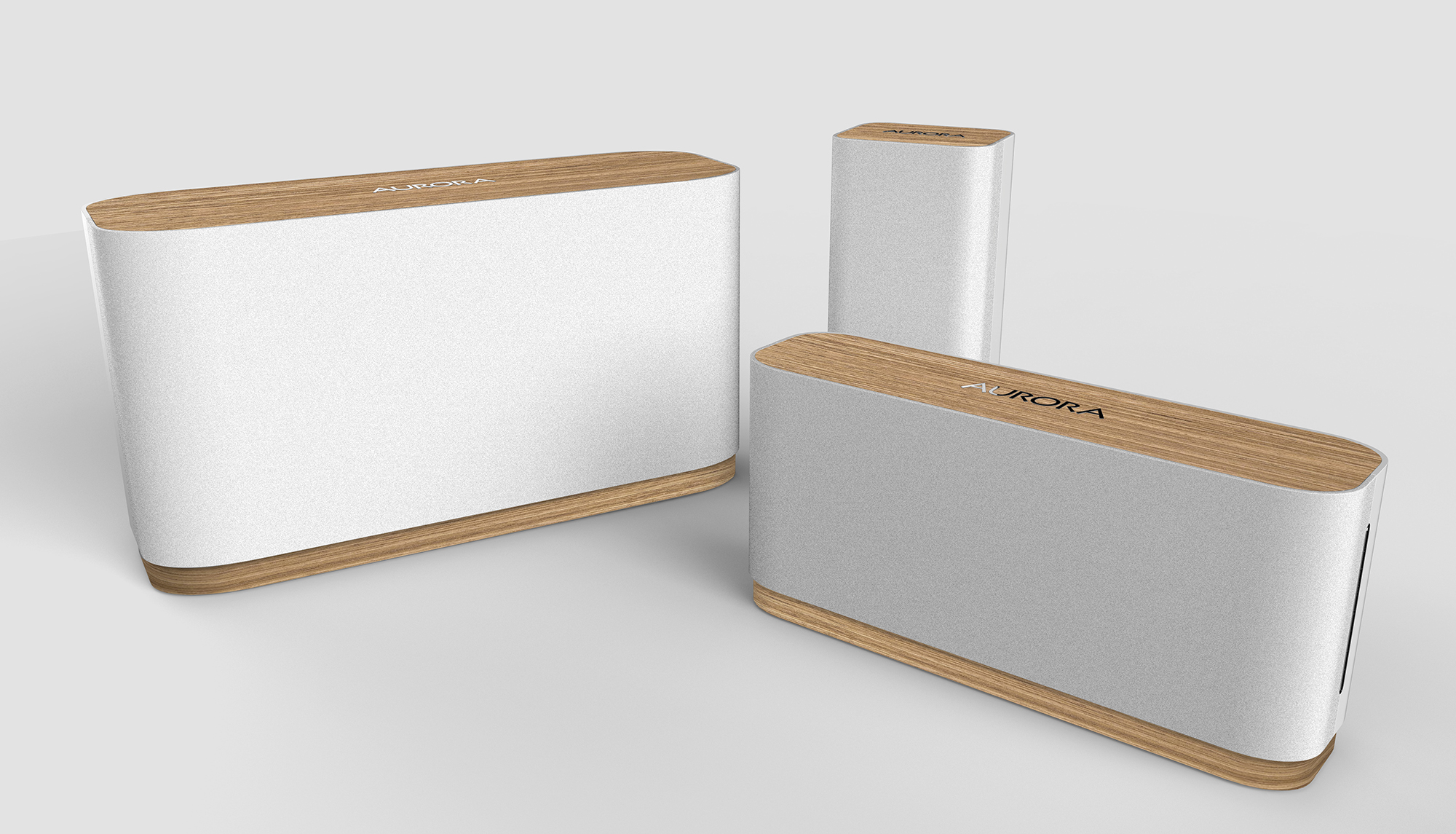 Ashcraft Design recently collaborated with Thiel Audio to create the AURORA LifeStream™ products to bring a new twist on high performance wireless audio streaming. The Aurora Lifestream products feature a section of the design that are interchangeable with a line of accessories that allow the consumer to match the product look with the décor of their room. Each model comes in either black or white and features interchangeable trim kits which allow the consumer to customize their product to fit perfectly with their style and personality.
In addition to prefabricated trim kits, Thiel will be offering downloadable 3D files on their website for consumers to use with 3D printers to create a design that is uniquely their own. Thiel dealers and artists that have performed at the Aurora studio will have the opportunity to create custom versions of the products to respond to their local markets and fans, offering a step-up version accessory kits that will include real wood veneers, colors, and finishes.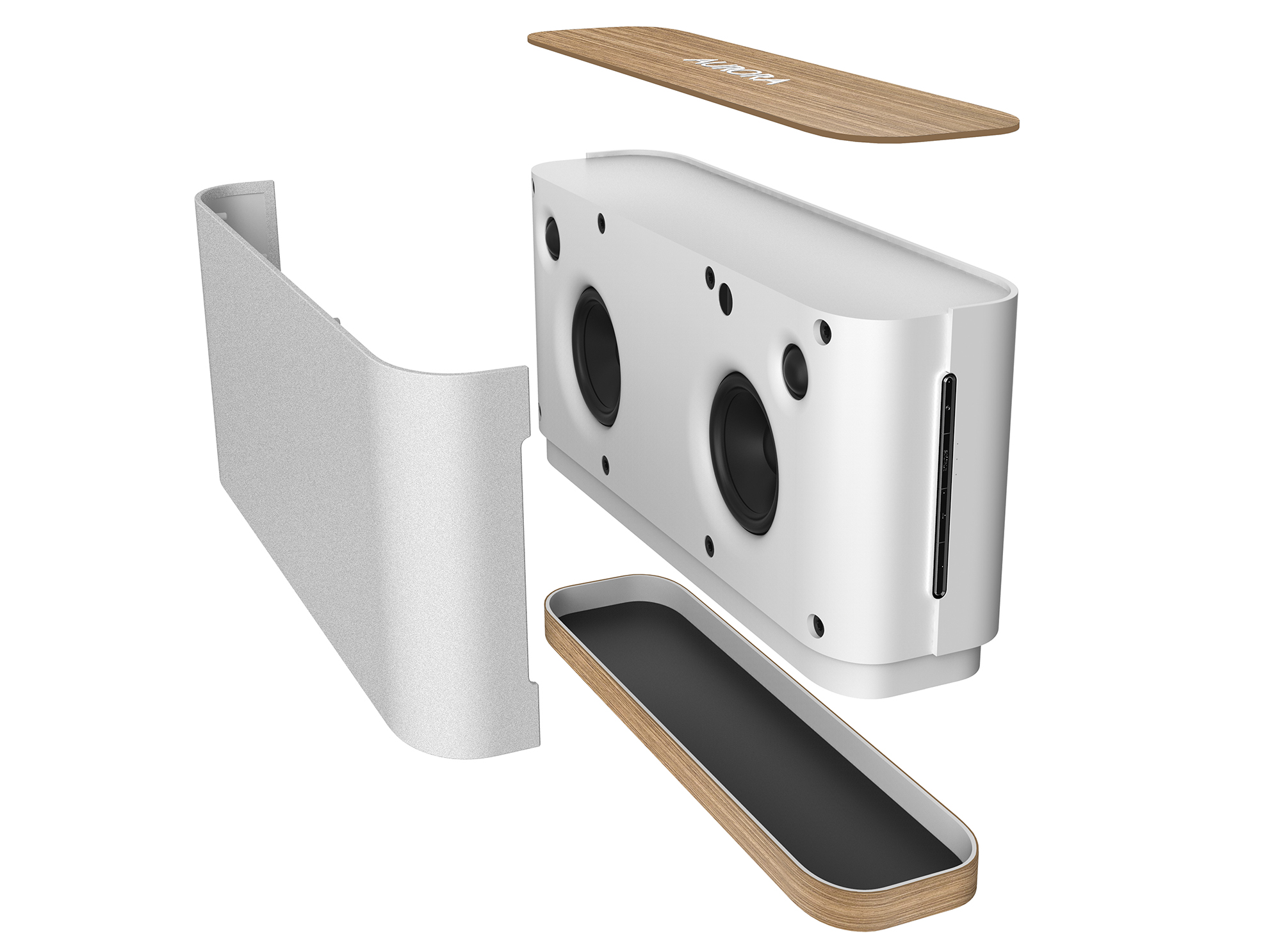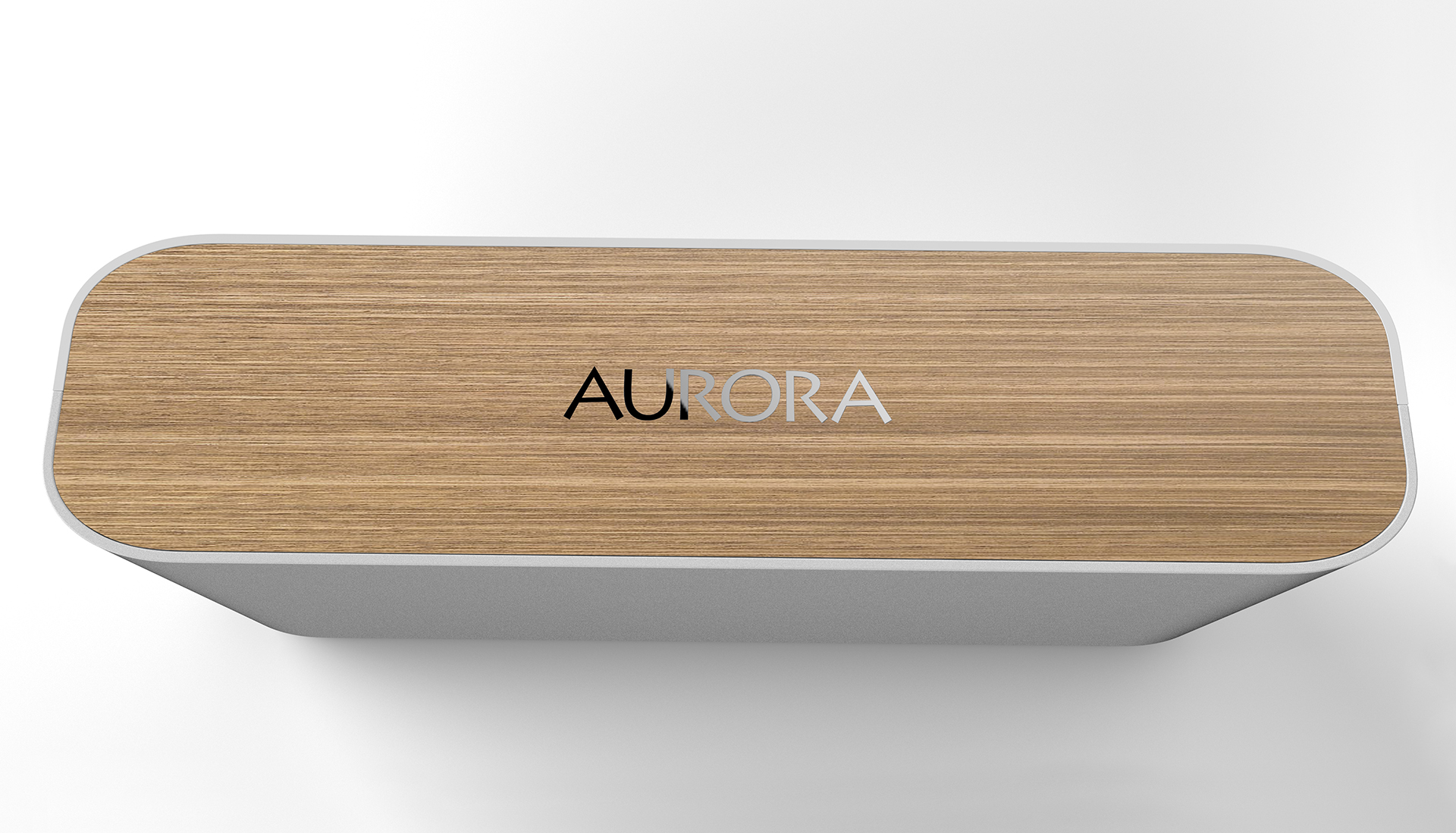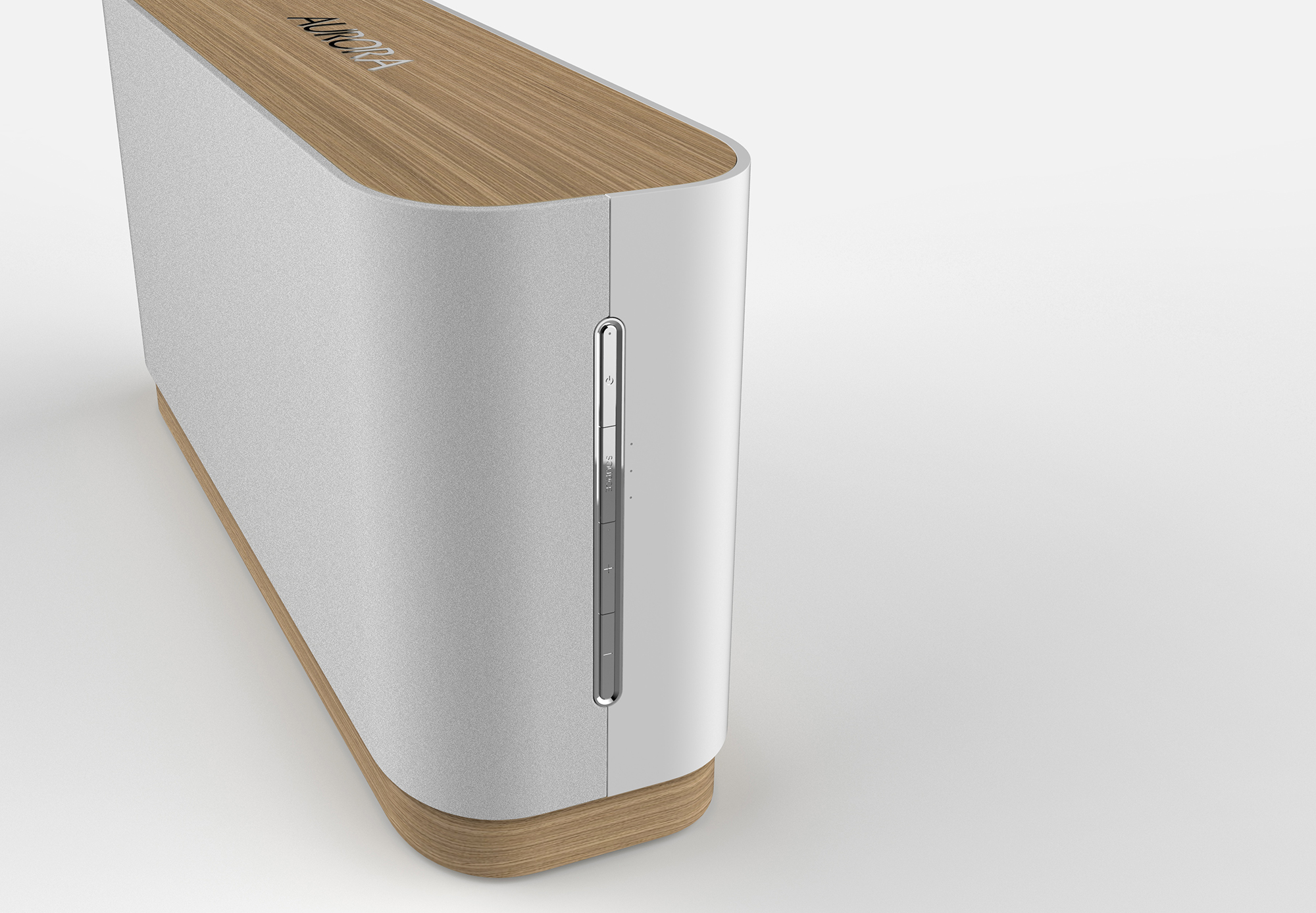 Architecturally minimal in design with gentle splines gracing each corner, the simple elegance of the speaker is accented by multiple wood and metal finishes that exude a sense of sophistication.  Magnetic top and bottom allow easy interchangeability to create your own unique HiFi bluetooth speaker that is customized to your own home environment.
The LifeStream Tour is capable of multiple simultaneous users connecting to more than one speaker at a time. When using Play-Fi, the product easily handles multi-zone streaming with up to sixteen speakers. Airplay using an iOS device and Bluetooth from iOS or Android are capable of 1 connection; iTunes from Mac or PC can connect to up 8 speakers.
The products feature a connectivity suite leveraging DTS Play-Fi®, Apple Airplay®, and Bluetooth technologies, as well as a 3.5mm AUX input. Units will be compatible with Amazon Alexa® upon the release of the DTS Play-Fi® software update.