TOCA, Studer Glacier Series and Wren V3 are recognized for the story they tell through their beautiful designs.
The International Design Excellence Awards (IDEA)®—is a premier international design competition sponsored annually by the Industrial Designers Society of America (IDSA) and judged by renowned design experts from around the world.
IDEA judging is based on the following criteria of Design Excellence. Winning designs meet most of these criteria in a positive manner, category dependent.
Design Innovation – How is this design unique or innovative compared to other designs in this category?
User Experience – How does this design deliver a simple, intuitive or delightful user experience?
Benefit to the Client – How does this design improve the client or manufacturer's profitability, brand reputation and/or employee morale?
Benefit to the Society – How does this design benefit greater good; consider society, the environment, culture and/or the economy?
Appropriate Aesthetics – The judges will use the provided visual materials (photos; optional video) to assess this category-dependent criteria.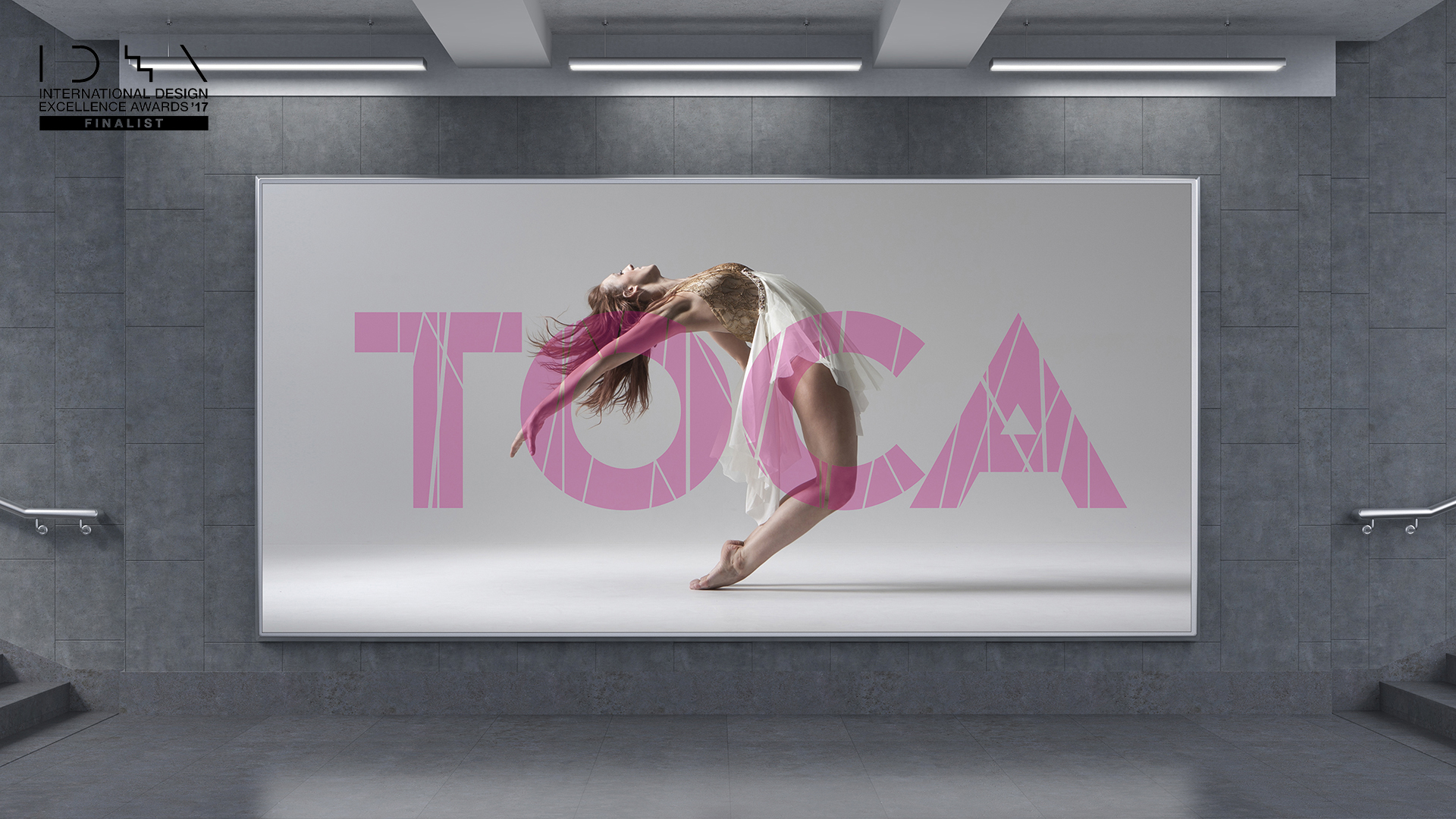 TOCA
Ashcraft developed the TOCA branding identity for the Torrance Cultural Arts Foundation.
The Torrance Cultural Arts Foundation is dedicated to enriching local communitites through the performing arts. The name "TOCA" and identity was created to establish a center that would become synonymous with the city of Torrance and the Arts. It allowed the foundation to be paired among the likes of institutions such as MoMA and trendy areas such as Soho and Weho. A celebration of nonconformity and diversity, the new logo is composed of dramatic angles and shapes coming together to create a cohesive image that brings together the varying facets of the Arts. The lines are also representative of stage spotlights as well as a multi layered focus on diversity within the arts. The letters, large and bold, create a dramatic statement that, like the artists themselves, don't fear standing out from the crowd. In short, the logo is designed to be as dynamic, bold and diverse as the arts.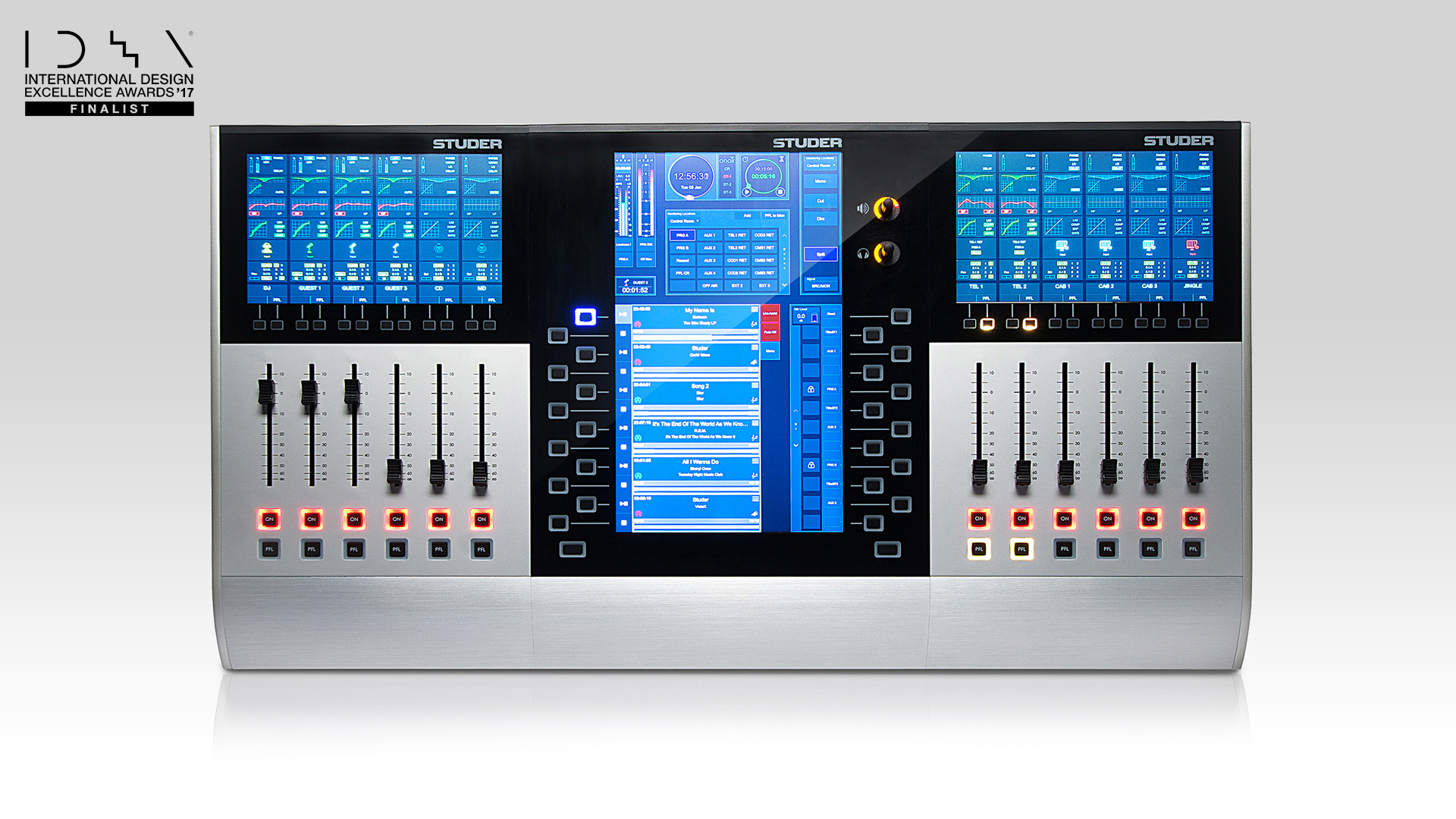 Studer Glacier Series
The Studer Glacier Series is a highly customizable broadcast audio solution that provides comprehensive control, flexibility and interoperability for any on-air application. Two streamlined modules make operation faster and easier by providing essential controls for live broadcast. The multi-touch graphical user interface provides a virtualized control surface that allows users to customize controls to suit their needs, host comprehensive control interfaces for additional equipment, and simplify the studio environment. Each Glacier Series component offers forwards and backwards compatibility with Studer DSP platforms. Multiple modules can be added to create custom-tailored consoles that bring new levels of control and versatility to any broadcast.
Wren V3
You wouldn't make your music instruments out of plastic, so why should your wireless speakers be? The unique mechanical and natural acoustic properties of wood and its aesthetic appeal make it the material of choice for musical instruments and the interior of concert halls. Wood gives a much more warm, rich and clear sound not inherent in the more common plastic and metal speaker systems on the market today. Ashcraft Design and Wren Sound collaborated to create the V3; a speaker that capitalizes on the unique, natural acoustic and aesthetic properties of wood. In a world overcrowded with wireless speakers, Wren is carving out a niche for itself as a higher-end alternative to dull lifeless plastic and harsh metal speakers. Solidly built wood cabinet speakers that combine classic upscale looks and excellent sound quality with the convenience of wireless.
If you haven't already done so, make sure to sign up for our email letter below.  Be a part of a community dedicated to exploring the world of business and design.