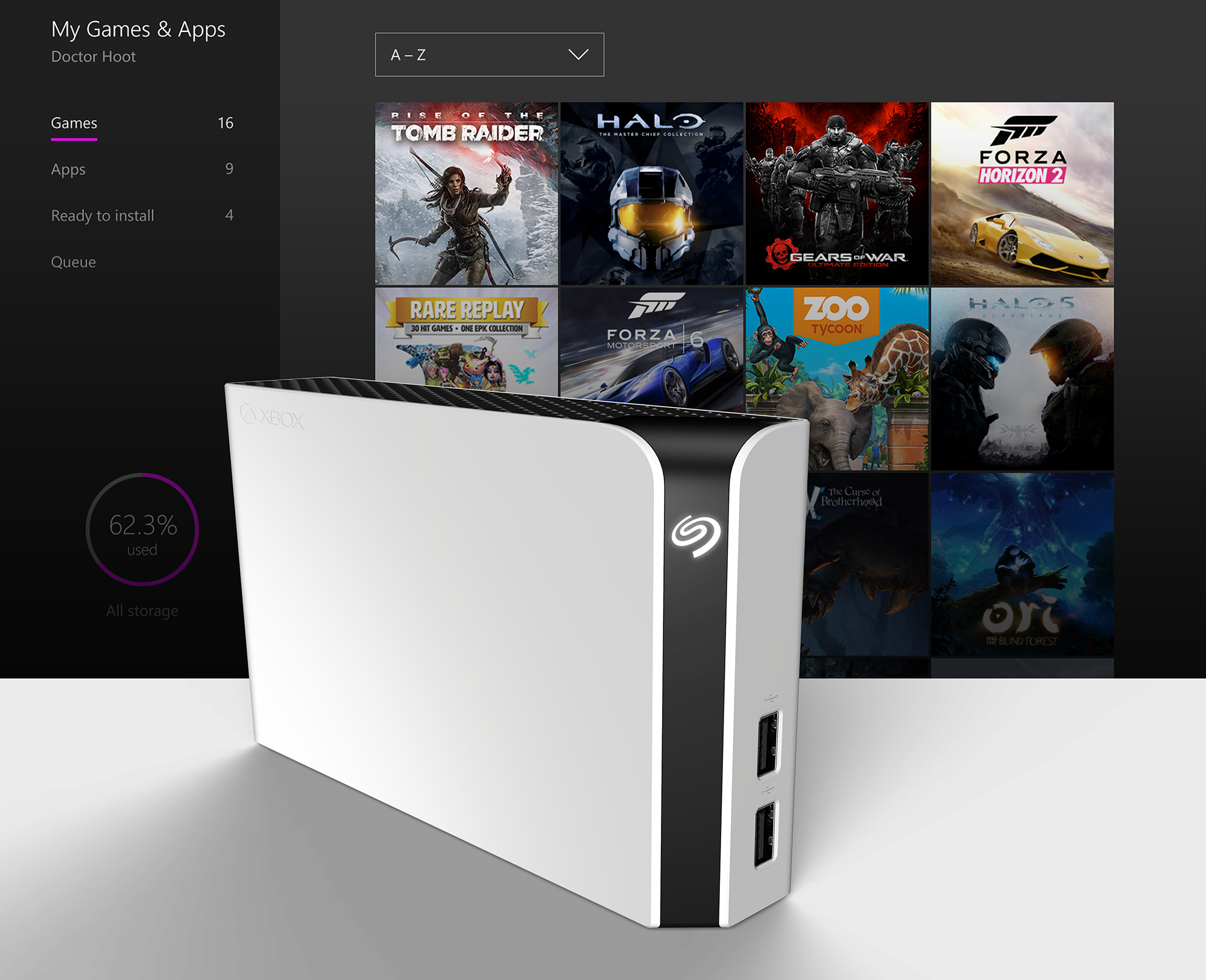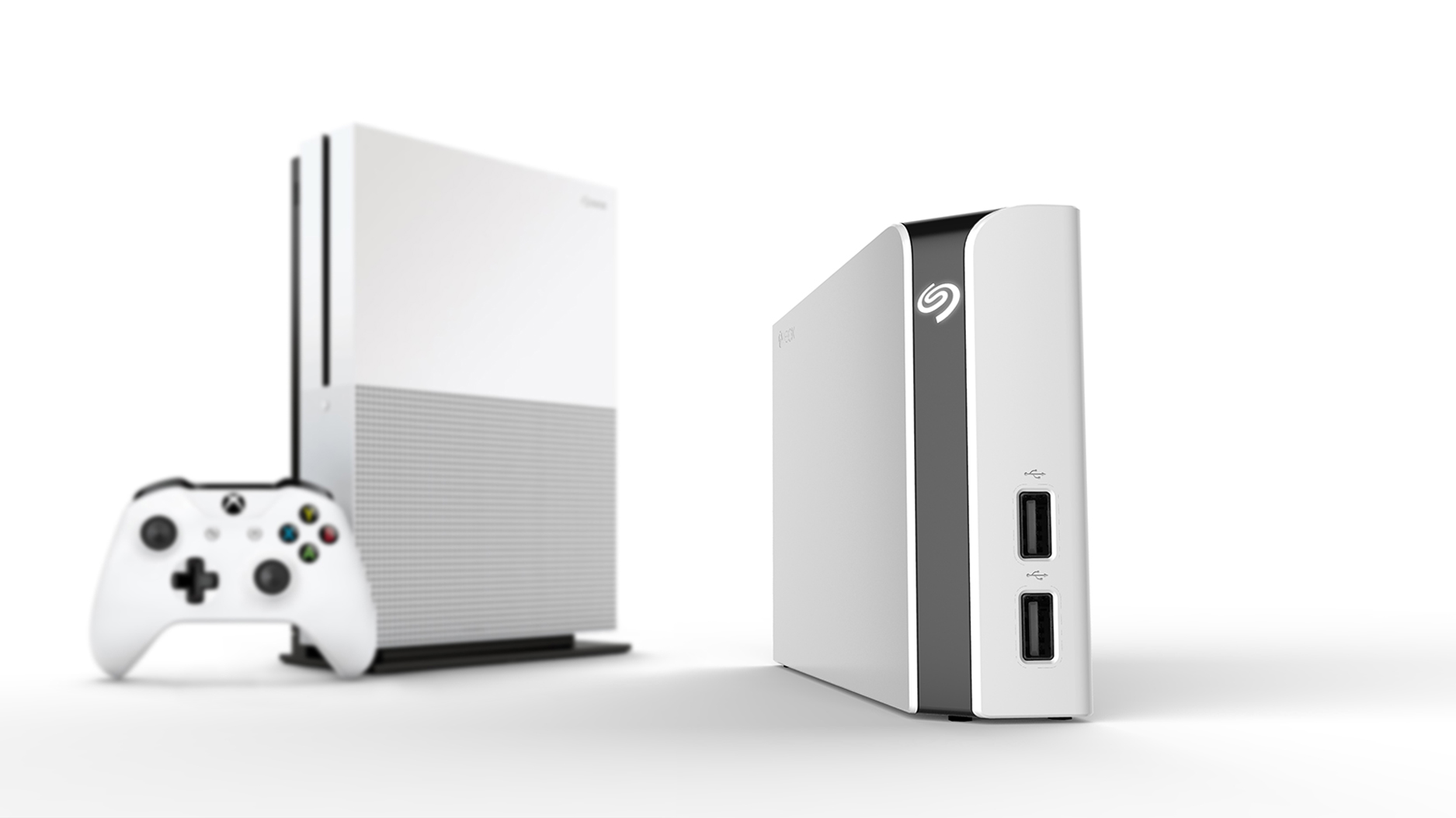 "The Xbox One X is shaping up to be the most extreme console ever. As such, it's only natural that it receive an equally extreme storage option."
Mitch Wallace – Forbes.com
Storage space has always been an issue when it comes to gaming systems like the Xbox One. With games being as large as 35GB to 50GB, you'll probably have to delete things in order to make room on your hard drive.
Xbox, Seagate, and Ashcraft Design collaborated to create the Game Drive Hub for Xbox, an 8TB hard drive and USB hub that gives gamers plenty of space to store their colossal digital library of games, movies and other files.  With a colossal 8TB of space and full gaming performance through high speed USB 3.0, you will never have to delete your games again just to make room.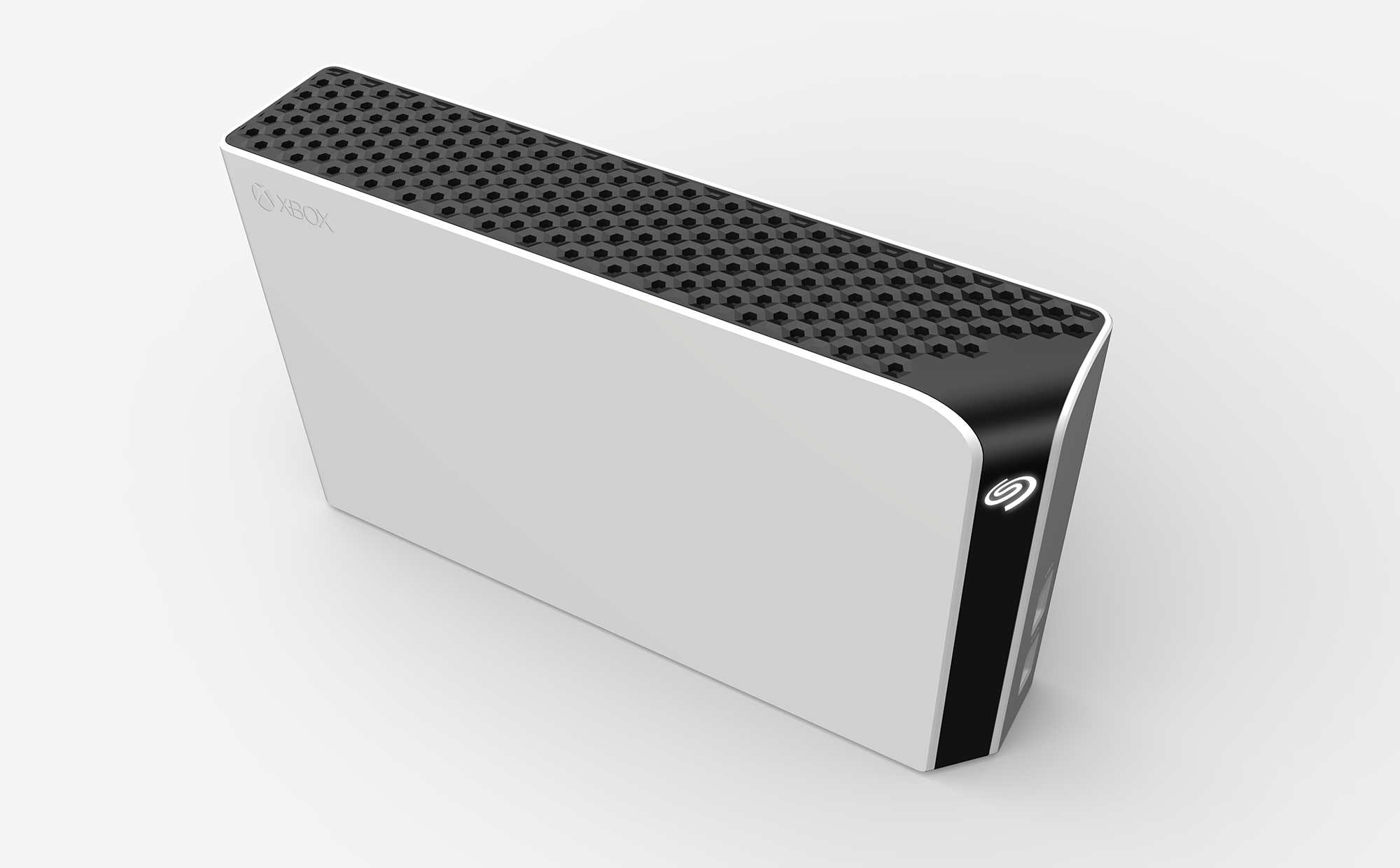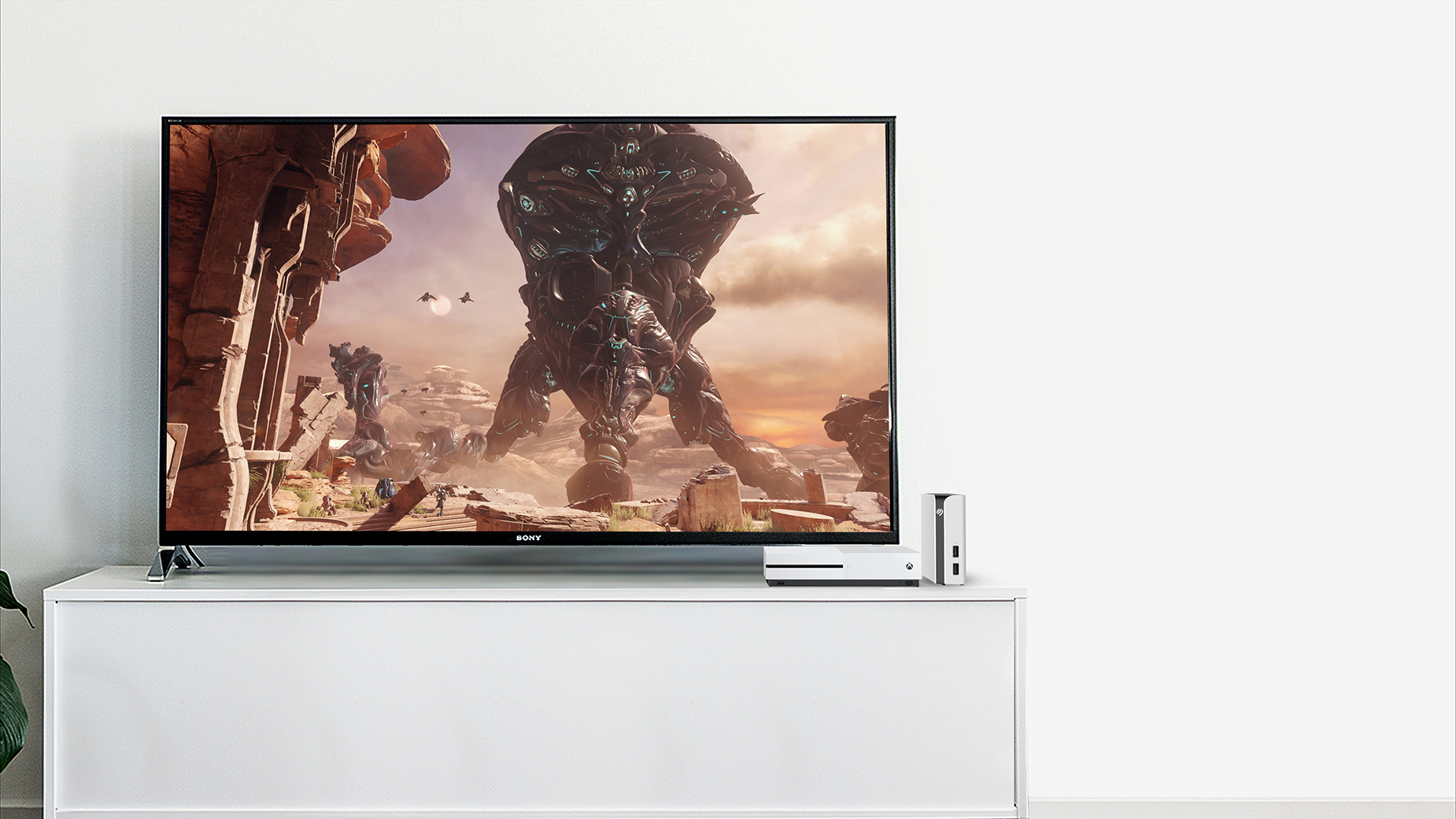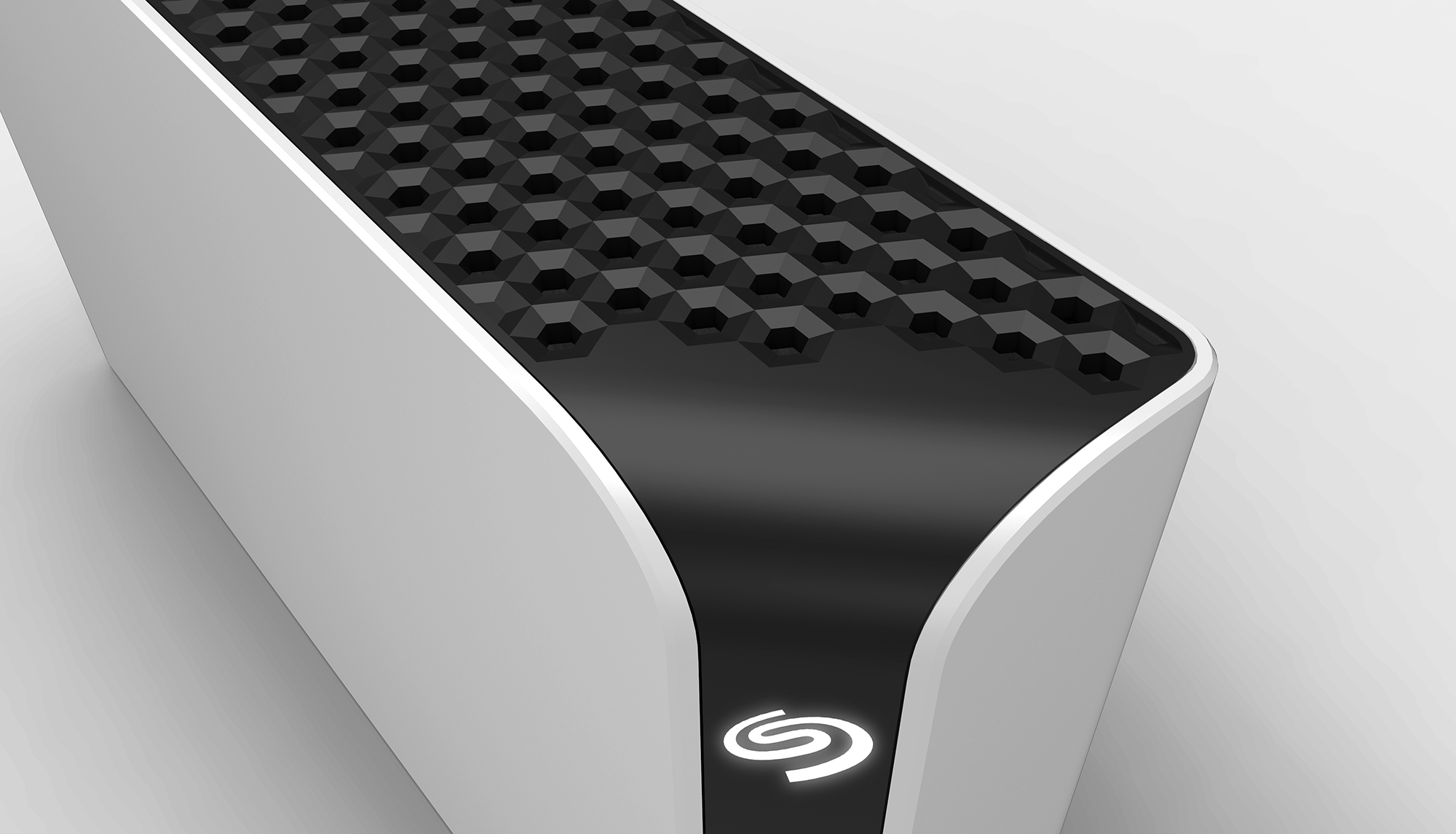 The Seagate Game Drive Hub for Xbox is the bridge between Xbox and the Seagate brand.
The design language conveys a sense of energy, security, and sophistication in a way that gives gamers the confidence to store their precious digital library without second thought so they can keep their focus on gaming.
The Game Drive Hub comes to life through an integrated design strategy intended to create a bridge between Xbox and Seagate brand values.  It was important that the product maintain relevance as a stand alone product in the context of either brand, so a literal translation of the Xbox language would not have been successful.  The monolithic form combines stark minimalism with gentle curves to efficiently package the technology inside yet still be approachable.  A soft sweeping transition from the powerful venting on top to the glowing LED Seagate logo creates an instant connection between the power of the technology contained inside and the precision of the Seagate brand.  The stark contrast of the white and black and satin finishes take a bold stand while still maintaining a modern look that has presence but does not demand attention.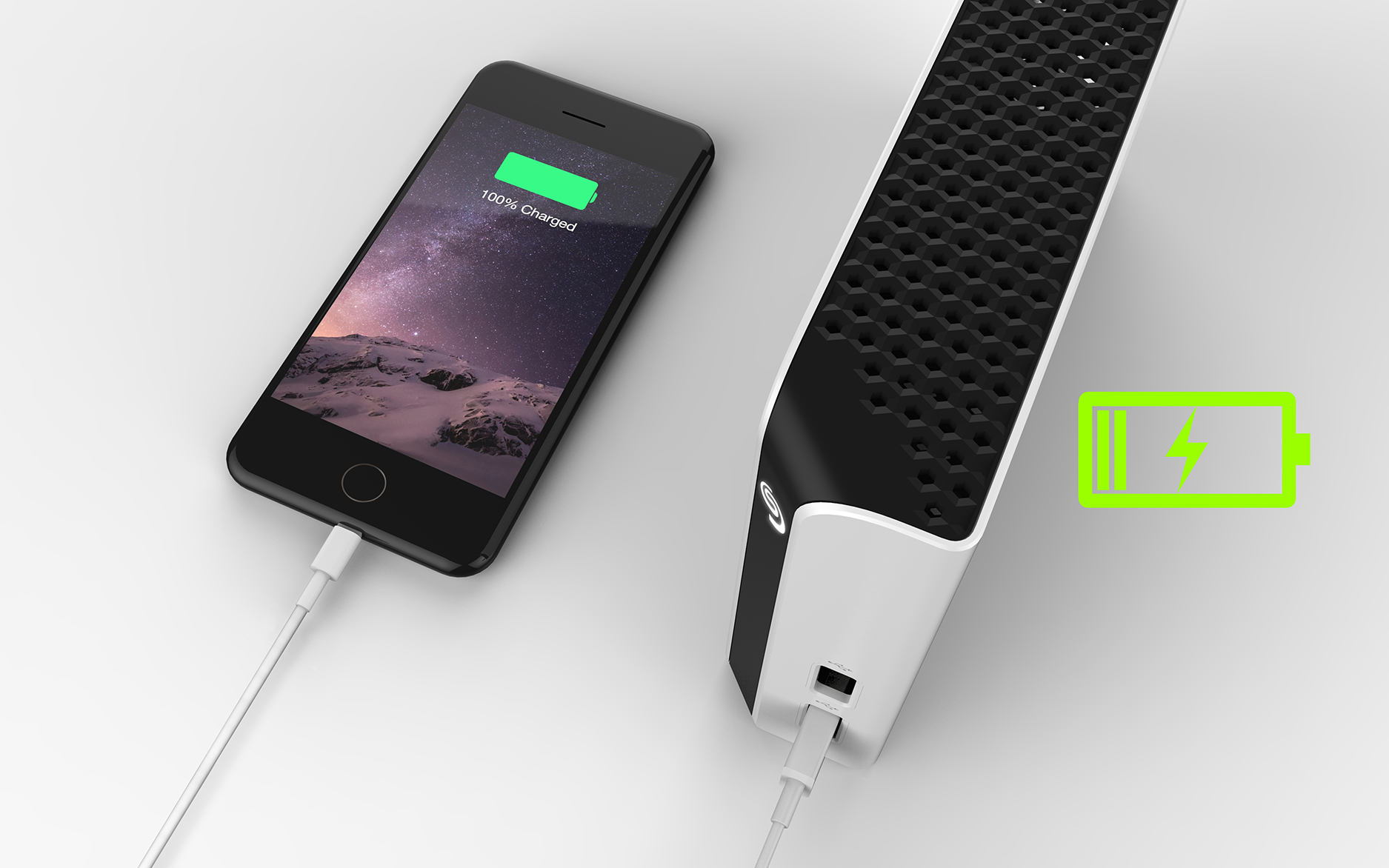 The device features two front-facing USB 3.0 ports for charging controllers and phones, as well as utilizing other various gaming accessories, such as steering wheels.  Additional Game Drives can also be used through the hub USB ports to allow for some potentially impressive storage daisy-chaining.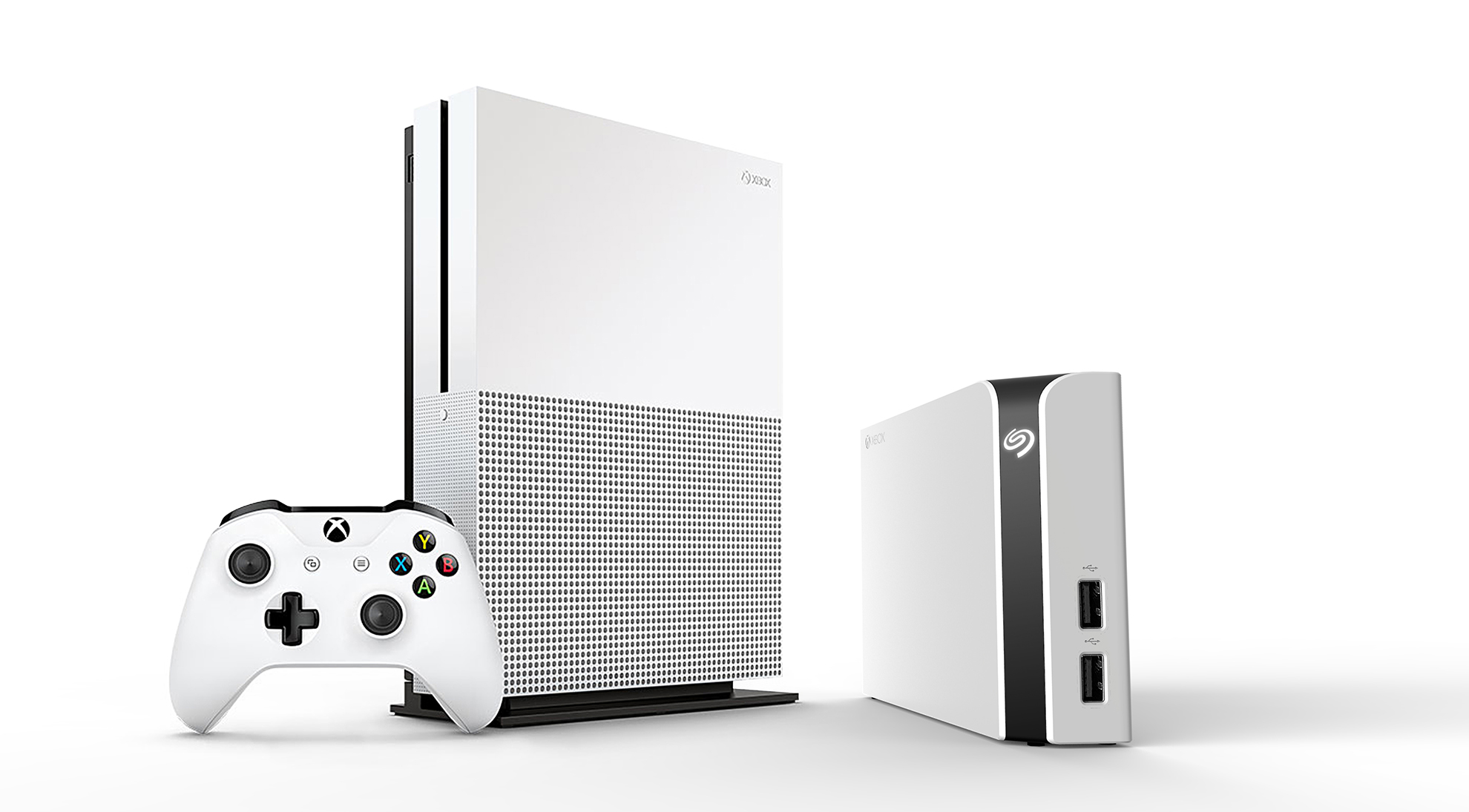 If you haven't already done so, make sure to sign up for our email letter below.  Be a part of a community dedicated to exploring the world of business and design.