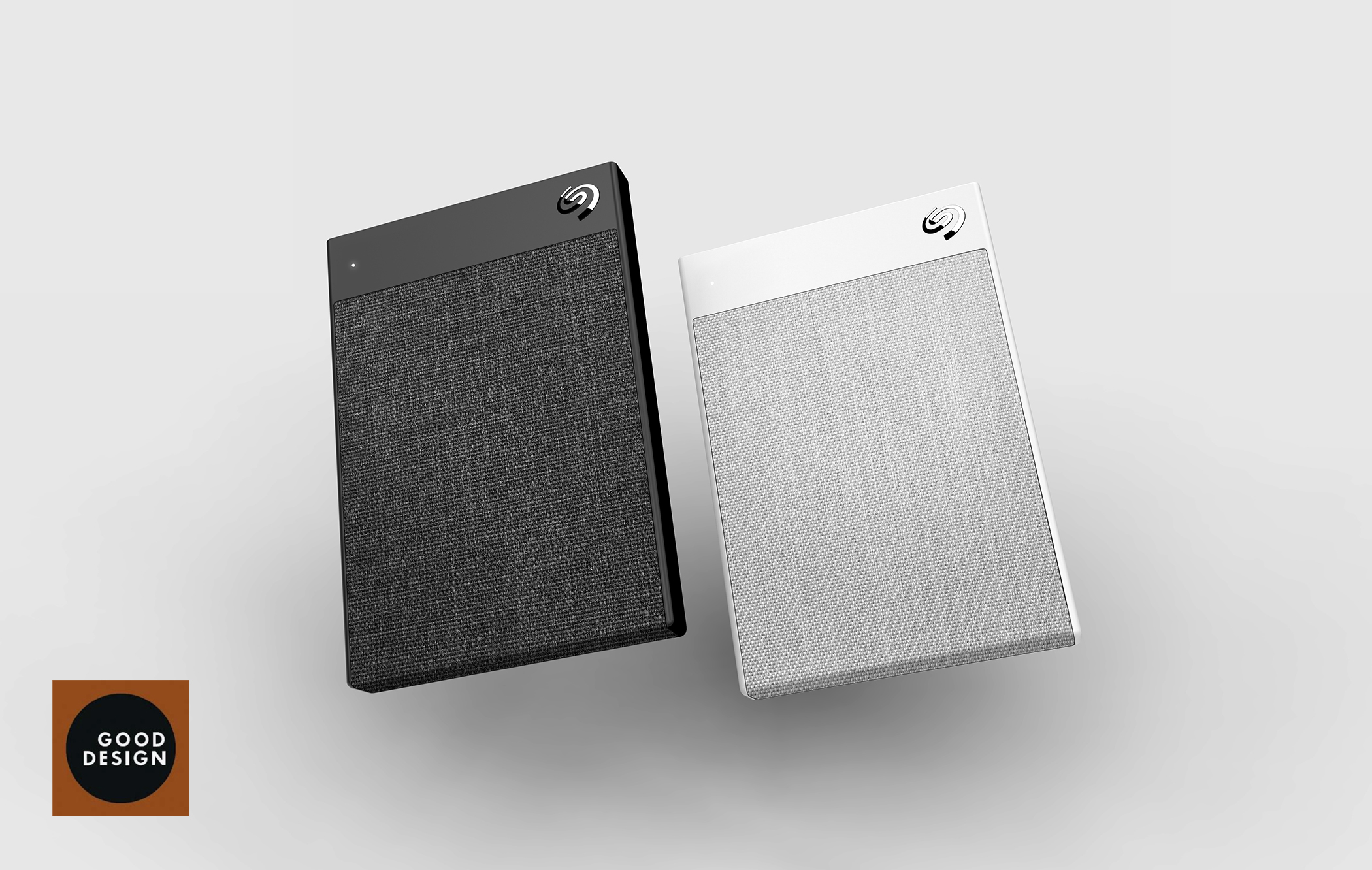 Data storage made fashionable.
In collaboration with Seagate, in addition to being named an IDEA finalist, our design for the Backup Plus Ultra Touch has won a 2019 Good Design Award! Congrats to everyone involved!
To help position Seagate as a leader we set out to create a next generation design language that connects customers to their data at the intersection of life, fashion, and technology. Conceptually we designed an industry first fabric wrapped enclosure to create a more tactile and inviting experience.
The Seagate Backup Plus Ultra Touch is among the thinnest, most eye-catching and innovative portable hard drives. It features an industry first, fabric wrapped enclosure to create a more tactile and inviting experience. The slim profile is packed with powerful technology to manage your digital life. It has an astounding capacity to handle up to 2,000 hours of digital video, 500 2-hour DVD movies, 640,000 digital photos or 33,000 hours of digital music, within an extremely slim profile.
The team at Ashcraft Design studied internal and external research to determine shifts in technology and culture, to gain a deep understanding of consumer needs and market trends. What we learned helped us create a compelling future business vision to establish a design language that blurs the line between fashion and technology so that it becomes a part of the consumer's lifestyle.
It is a design that engages the customers sensory experiences to form a beautiful cohesive visual and tactile experience that tells the Seagate story. Technology woven into everyday life, making it ubiquitous and interaction friction less.