In collaboration with Seagate, our designs for the One Touch SSD and the Lyve Drive Shuttle have won two 2020 Good Design Awards! Congrats to everyone involved!
For seven decades since its inception, The Chicago Athenaeum Museum of Architecture and Design and Metropolitan Arts Press Ltd. present the Museum's annual GOOD DESIGN® Awards Program to create an awareness about contemporary design and to honor both products and industry leaders in design and manufacturing that have chartered new directions for innovation and pushed the envelope for competitive products in the world marketplace.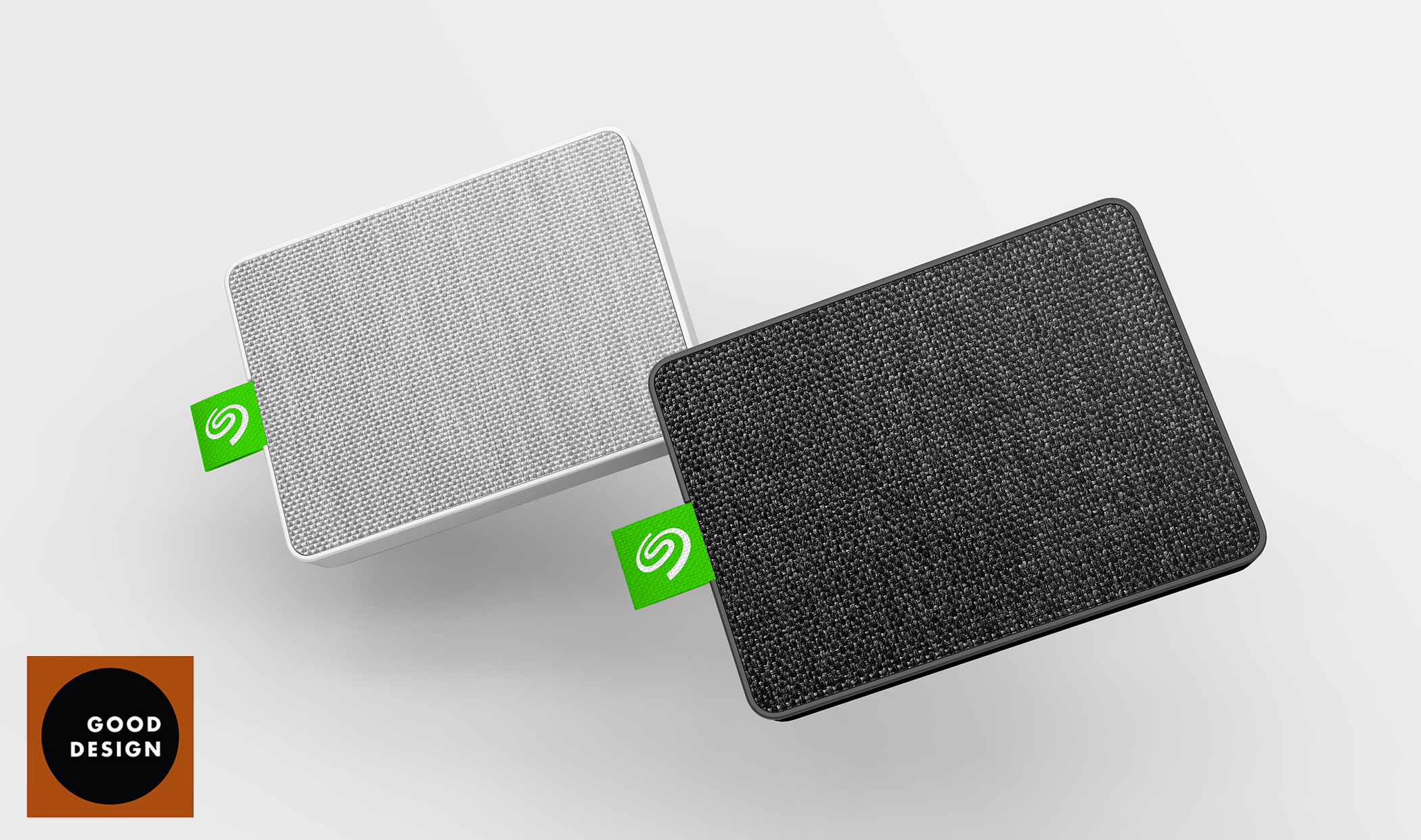 The Seagate One Touch SSD is Seagates premium portable solid state drives for the people that need their data fast and secure.  Affordable, pocketable, and stylish – with the promise of continuous automatic backup, the premium Seagate One Touch and Ultra Touch SSD are credit-card small and blazing fast.
To position Seagate within the evolution of content creation and consumption we created a design language that speaks to the importance of data storage by bridging the gap between fashion and technology to connect consumers to their data through the things most important to them.
They leverage advanced solid state technology with USB 3.0 transfers, continuous backup, and access to awesome apps like Mylio and Adobe. It allows a personalized, on-the-go solution that lets you seamlessly scroll, edit, organize, and directly stream a huge collection of stored photos and videos. The Seagate One Touch and Ultra Touch SSD stand out in style with a fabric enclosure, fabric logo tab and ribbed textured bottom case.
The team at Ashcraft Design researched shifts in technology and culture, to gain a deep understanding of consumer needs and market trends. What we learned helped us create a compelling future business vision to establish a design language that blurs the line between fashion and technology so that it becomes a part of the consumer's lifestyle. Materials and thoughtful details elevate a pure design aesthetic to create a signature product unique to Seagate. We utilized fabric to cover the hard drive, fabric logo tag, and ribbed textured bottom case to create a more tactile and inviting experience.
The Seagate One Touch and Ultra Touch SSD engage the customers sensory experiences to form a beautiful cohesive visual and tactile experience that tells the Seagate story. Technology woven into everyday life, making it ubiquitous and interaction friction less.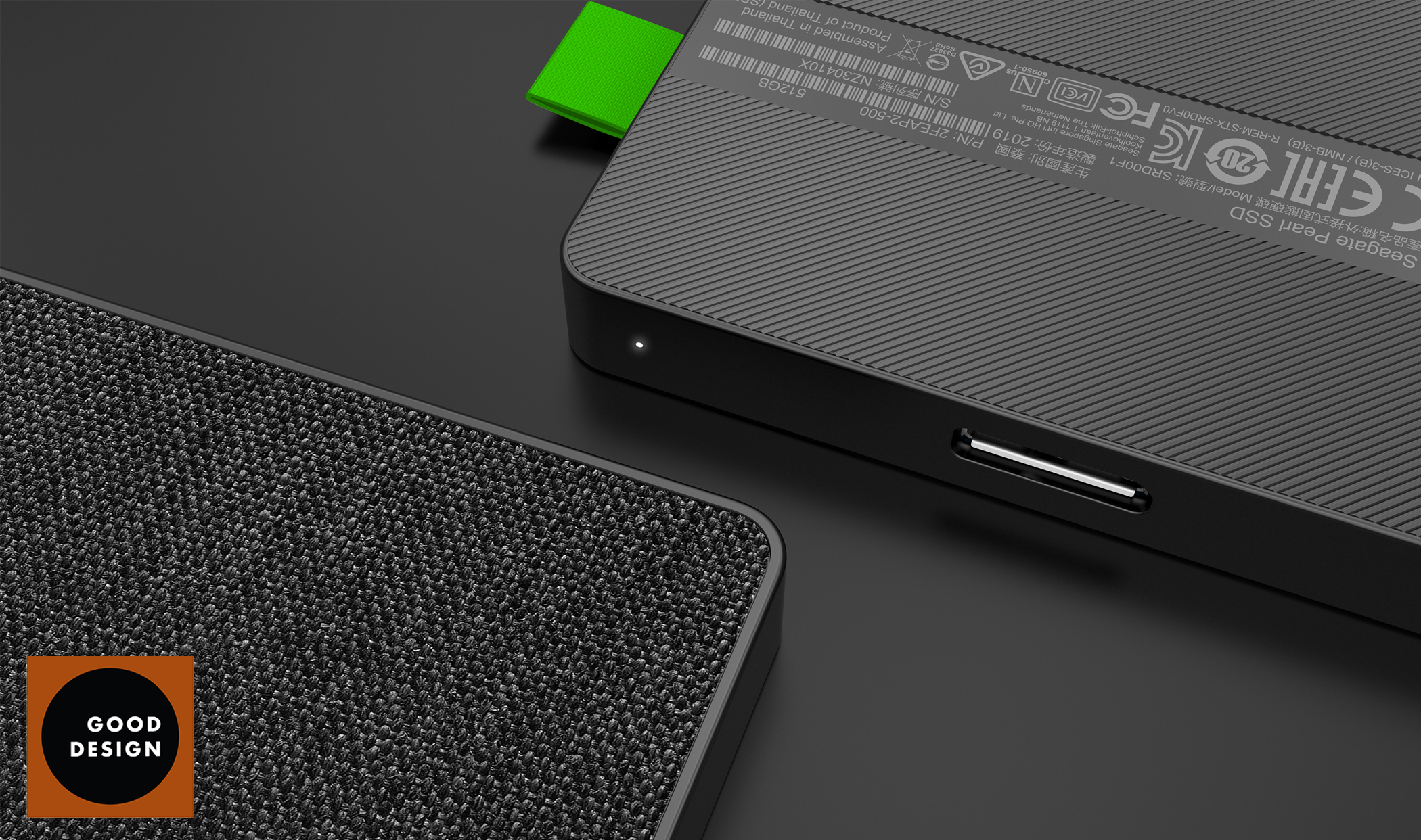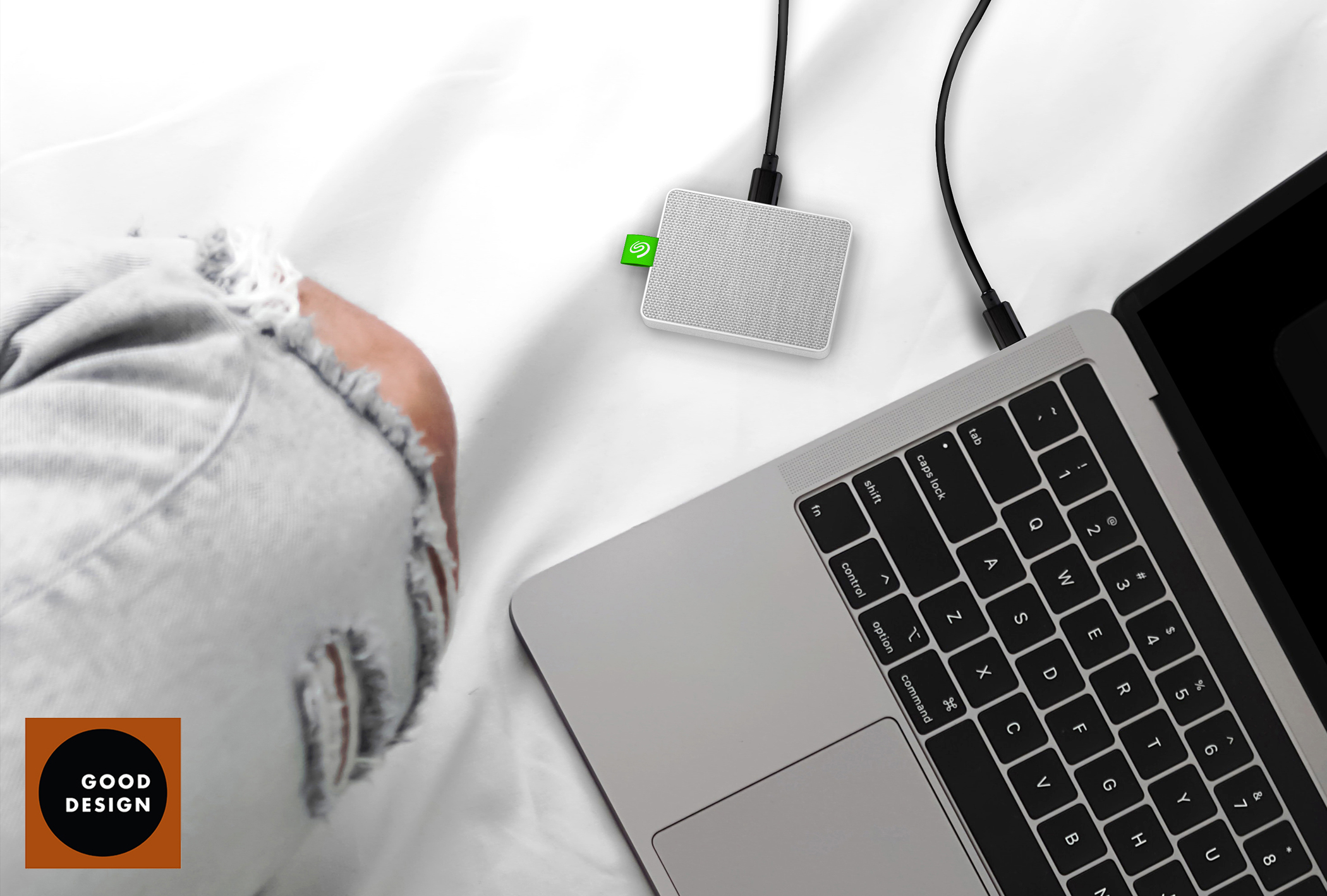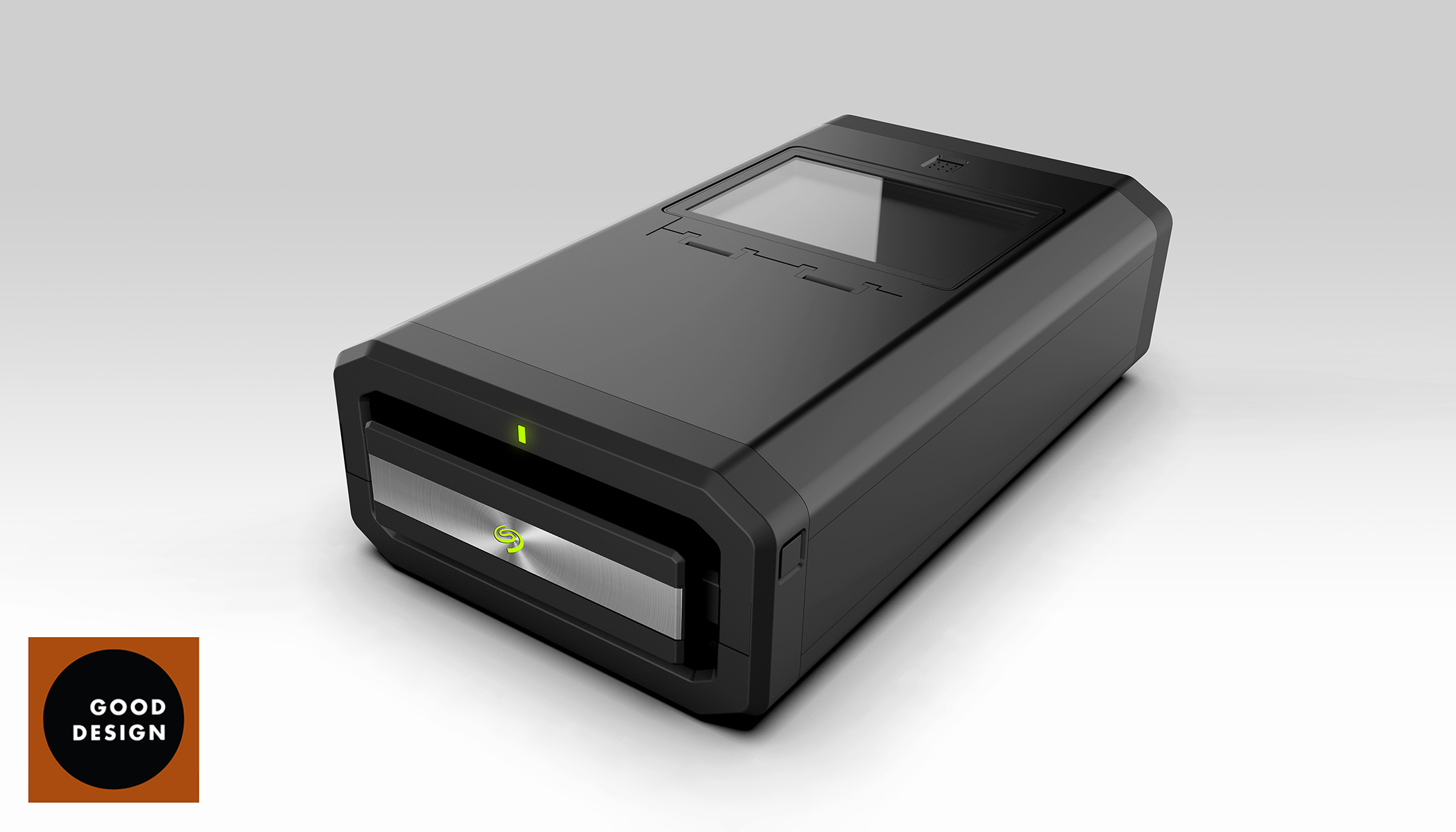 The Seagate Lyve Drive Shuttle is an autonomous enterprise data storage and transport solution for easy ingestion from direct-attached, network-attached, and other external storage devices, built for the datasphere. It offers up to 16TB of capacity depending on HDD or SSD configuration, and an e-ink touchscreen display to copy files directly without a PC.
It is a simple, secure, and efficient data management solution built to activate the datasphere. Take control of your data transfer and transport costs when moving data around your enterprise.
The ruggedized case is designed for durability, easy transport, and protection of sensitive data. reinforcing those cues visually was extremely important through the use of heavy duty rubber end caps that provide shock protection & shock absorption for your sensitive data. The integrated handle pops out for ease of handling and carrying, and when not in use it retracts for extra durability and compactness. The spun aluminum finish on the handle creates a subconscious visual connection to data spanning out from the Seagate logo. It is an accent detail that creates visual interest and identifier for the product line.