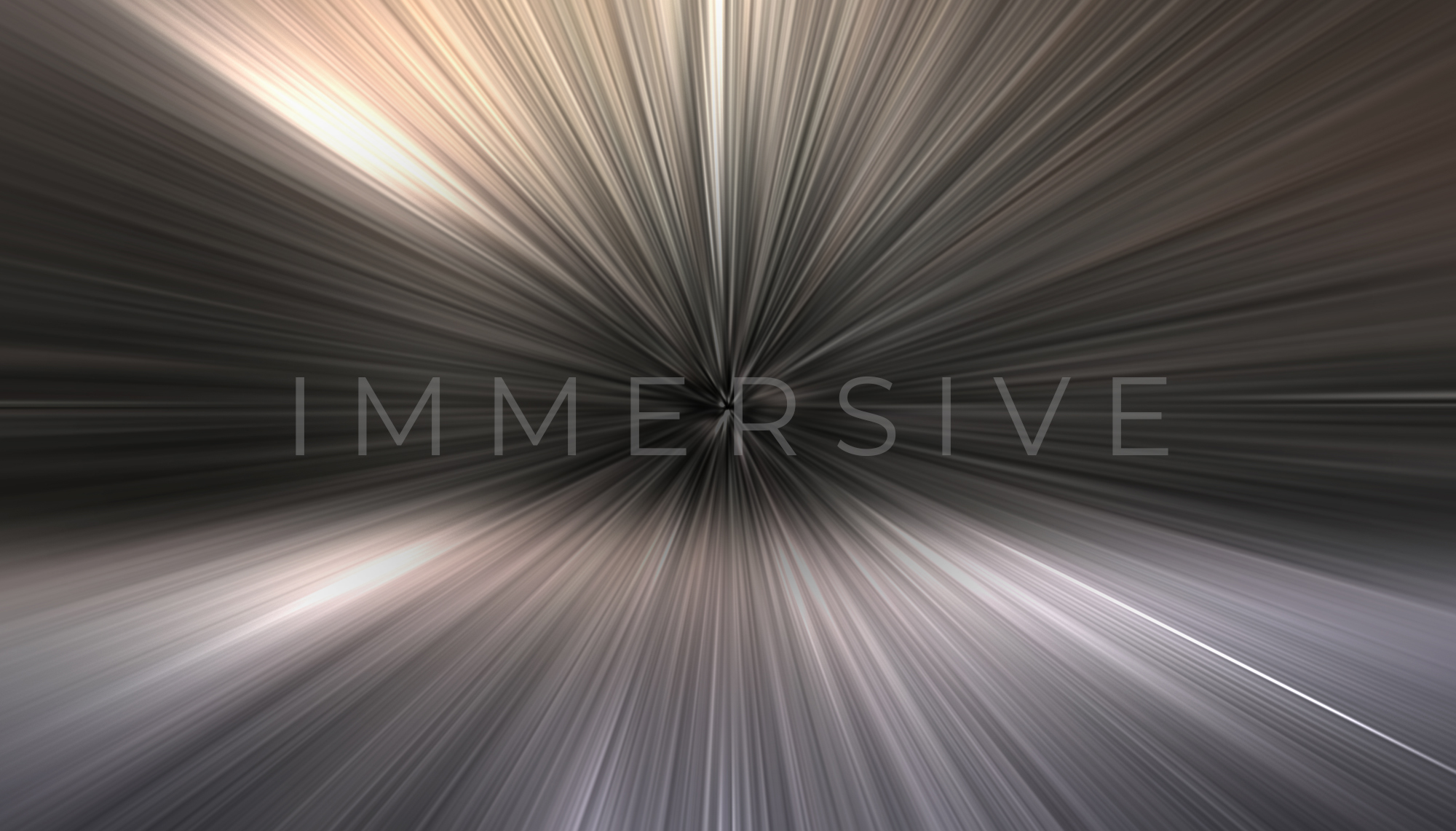 "Immerse your customer in an all encompassing experience."
Immersive. The one word that defines successful products, brands, and experiences moving forward into the next decade and beyond. It is the word that brands will be judged subconsciously by the consumer.
What's after the Information Age?
Welcome to the Experience Age.
With the rise of VR, AR, and AI, all brands need to reflect how their products, graphics, user interfaces, multimedia or services immerse the consumer in an all-encompassing experience. Understanding how this word impacts your product or service and how your customer will experience it is extremely important. Successful products and experiences immerse the consumer in an experience that walks your customer through your brand story.
A consumers immersion into a brand goes beyond a single immersive experience. A successful brand does not stop at just one product or element of that brand. A successful brand focuses on how each customer touchpoint personifies that brands values and messaging. To leave one element, such as a logo, packaging, minute detail, etc. up to chance, is the moment a customers immersion into your brand is broken and the customer comes up gasping for air looking for something else to keep them occupied. The goal is to keep your customer submerged in your brand. It's important to understand your customer and how they navigate your brand so that every facet they encounter is tailored to your brands image, so nothing is left to chance. As tiring as it is to hear, Apple does a great job of executing every aspect of their brand so that they leave no stone unturned. The moment you step into an Apple store, open a package, or navigate their software, it is clear they have cared enough to handle the smallest details.
"Leave no aspect of your brand to chance."
What are you doing to ensure your customer is immersed in your brand?
Seen below is an installation from MORI, the world's first digital art museum. Created to stimulate the five senses of its visitors by means of images projected by computers in which light, shapes, sounds and colors change and evolve with the interaction of the people. The installations create a world where the boundaries between people and art are eliminated.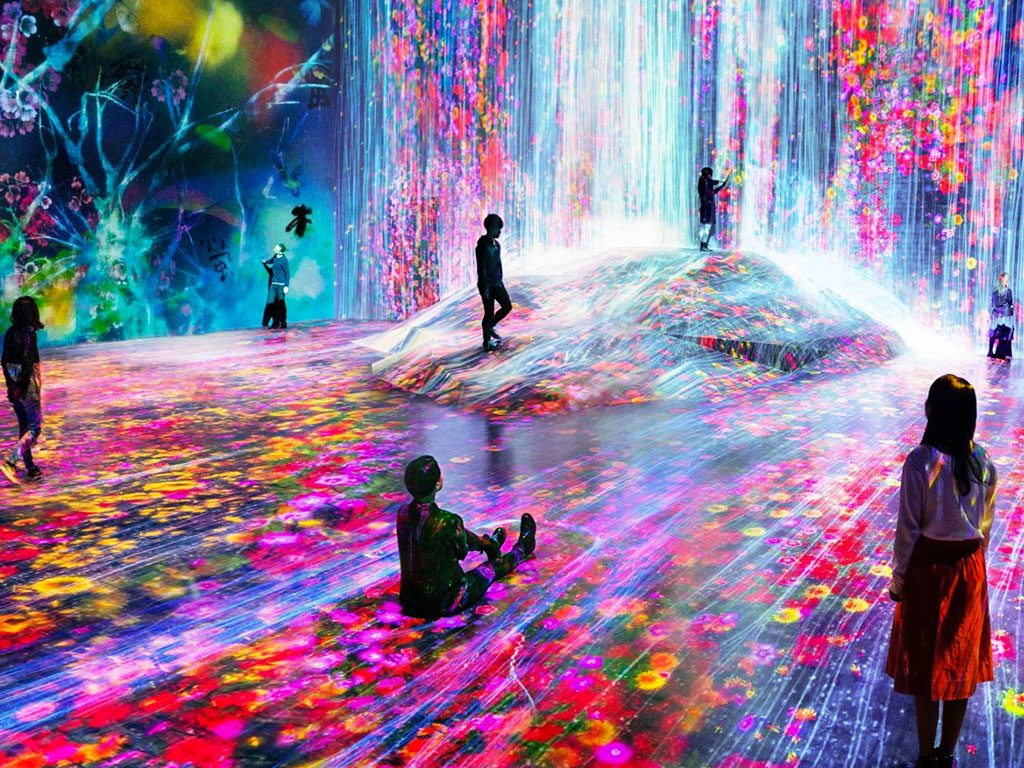 Seen below is Yayoi Kusama's Infinity Mirror Room. It highlights her enduring obsessions with the depiction of infinite space. She has made a number of these large scale environments that viewers can walk into and explore, surrounded by their own reflected image. Kusama's mirrored installations propose an experience of the infinite, inviting the viewer to suspend his or her sense of self and accompany Kusama on her ongoing journey of self-obliteration.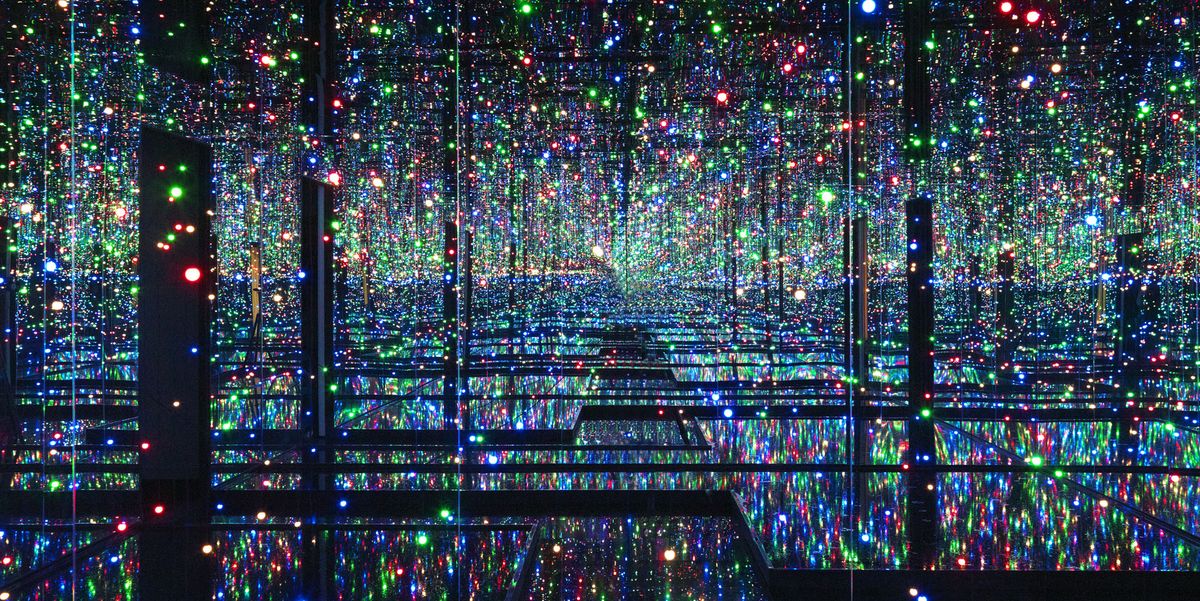 While the above examples are literal interpretations of Immersion, the application of the word can be used in a multitude of ways both literal and metaphorical. Depending on the brand and context the word may take on different interpretations.
At Ashcraft Design we understand how to create an immersive experience through each of your brand's consumer touchpoints. Creating a cohesive vision and story through your products, graphics, brand identity, digital presence, etc. all come together to impact your companies sales and business growth. The key is being able to interpret what the market is telling us and then leverage that information to create immersive design solutions that connect with your customers.
Our approach to design drives new growth, brings you new customers, and helps your company grow profitability. These solutions create products, brands, and experiences that move people to action. We give you the strategic thinking, creativity, and innovation that are pivotal to your success.  Contact us to see how we can work together to grow your business and brand.